The Pleasure Emporium was once the bordello of choice for London's gentlemen elite. But now the ladies have something far more seductive—and scandalous—in store…
An Affair to Remember
After discovering her fiancé in the arms of a courtesan, Athena McAllister comes to a frightful realization: Most men prefer the company of their mistresses to their wives. How can she, and other brides-to-be, become both wife and mistress to a man? In her quest for knowledge, she begs her grandfather to let her start a finishing school for marriageable ladies. There she and her students discreetly invite London's most notorious rakes to educate them on the art of seducing a man.
A Desire They'll Never Forget…
Marshall Hawkesworth's sister has become far too knowledgeable about the ways of sex, and he suspects that her new finishing school is to blame. Marshall poses as a lecturer on several topics, including sensual kissing, and he soon finds Athena to be a most apt pupil. But before he has her school shut down for good, he's determined to give her a few private lessons she won't soon forget…
Raves for Wickedly Ever After
"4 1/2 Stars – For this installment of Marcos' Pleasure Emporium series, the once infamous brothel becomes a school where young ladies learn the art of seduction. Playing on several erotic romance themes and adding her own delicious brand of sensuality, Marcos delivers a fast-paced, sexy tale."  NOMINEE, Best Sensual Historical Romance of the Year
—Romantic Times Book Reviews
"The strong lead characters for which Michelle Marcos is becoming known for are also present in this newest of the Pleasure Emporium novels. WICKEDLY EVER AFTER is a sensual treat for historical romance readers everywhere."
—A Romance Review.com
"WICKEDLY EVER AFTER is a scrumptiously sensual and delightfully witty historical romance.  Brimming with mystery, humor, witty repartee, an interesting plot, charismatic characters and intrigue, this book is a winner!"
—Romance Junkies
"Richly drawn characters, the spice of desire and a bit of mystery combine with undeniable emotion to make this a treat you'll want to savor over and over again."
—Romance Reviews Today

Trailer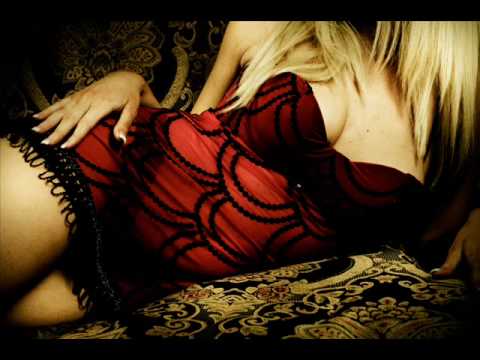 Awards
Winner, Best Historical
2010 New England Romance Writers of America Contest
Winner, Best Historical
2010 Winter Rose Contest
Yellow Rose Romance Writers of America
Finalist, Best Historical
2010 Golden Quill Contest
Desert Rose Romance Writers of America
Finalist, Best Sensual Historical Romance
2009 Romantic Times Reviewers' Choice Award

Excerpt
Marshall Hawkesworth jerked on the reins, forcing his horse to an awkward stop. Curling his gloved hand around the pommel, he flung himself off the stallion. His scowl blackened as he looked up at the redbrick structure. The door was painted a cheery blue, and geraniums lined the windows beneath lace curtains. But he had just been made aware of the house's sordid past, and irritation threatened to choke him all over again. This was no place for his sister to be seen in, let alone taught in.
He took the stairs two at a time, and rapped on the door with his riding crop. A diminutive maid opened the door and curtseyed.
"May I help you, sir?"
"I'm here to see the headmistress."  He gave her his crop, hat and gloves. Marshall followed behind the maid, but he was more inclined to jump over the girl's head and charge ahead of her.  But as he didn't know where the headmistress was, he thought it best to school his temper.  Until, of course, he met the woman responsible for giving his sister a scandalous education that had rendered her unmarriageable to a most advantageous prospect.
They came to a door at the far end of a grand salon, and the maid knocked on it.  "One moment, sir.  I'll announce you."
"There'll be no need," he said, and opened the door himself.
Sunlight streamed in through the windows at the far end of the room, casting squares of light onto the green carpet.  The walls were papered in a light green silk frothing with tiny pink and blue blooms.  A cherrywood table sat in the middle of the room, its legs curving down to the floor.  Sitting behind the desk was a redheaded young woman who looked up from her ledgers to frown at him.
"You're late," she said, placing her quill into its stand.  "I was expecting applicants at noon."
"I'm here to see the headmistress."
"Then it is a happy coincidence that you've found her.  I am Lady Athena."
Marshall blinked in surprise.  "You're in charge of this school?"  He expected a bookish lady, wizened in face and feature, her curves disfigured by the ravages of time.  Not someone like—
"Yes, I am.  Now kindly close your mouth and take a seat."
He flinched at her impudence.  "Young woman, I am here on a matter of great importance, with nothing less at stake than family honor."
Her posture stiffened.  "In the first place, you may call me 'Lady Athena' or 'Miss McAllister.'  I'll thank you to remember to whom you are speaking.  And in the second place, I know precisely why you are here."
An angry retort died on his lips.  "You do?" he said slowly, wondering how she could possibly ascertain his intentions.
"Of course," she replied, rising from her chair.  The fabric of her blue dress cascaded to the floor.  "You are not the first man to step over our threshold who has found himself experiencing some degree of financial embarrassment.  You might even say that gentlemen who have fallen on hard times provide our stock in trade."
His eyes narrowed suspiciously.  "Do they?"
"There's no shame in earning an honest wage.  A good hard day's work would do many gentlemen a world of good.  Including you, I daresay."
The affront was almost more than he could stand.  It was bad enough that the saucy woman had mistaken him for someone other than the Marquis of Warrington.  But to upbraid his character without the benefit of even a formal introduction was beyond tolerable.
"Nevertheless," she continued, crossing her arms at her chest, "we more than anyone appreciate the importance of tact.  After all, modeling has been a much maligned profession."
He almost laughed.  Tact was something this girl knew nothing of.  As he debated how best to put her in her place, something she said buzzed in his head like an angry hornet.  Modeling?
"You will find that at this school, educational candor is valued above all else.  These young ladies are taught a broad range of subjects, without capitulating to what is deemed acceptable for members of our sex.  To the outside world, however, our curriculum may raise a few eyebrows.  Your involvement in our program will be treated with discretion for as long as we have yours."
Marshall had not ascended to the rank of captain in the Royal Navy without learning how to deal with an adversary.  And something told him that it would be far more effectual to get the information he sought by concealing his intent rather than disclosing it.
"Indeed.  That had been a concern of mine."
"What is your name?"
"Marshall."
The woman returned to the desk and pulled out a fresh piece of paper from a box of stationery. "Well, Mr. Marshall, have you ever done any modeling before?"
"I can't say that I have, no.  But I have been told that I'm not too hard on the eyes."
"Hmm.  I suppose if the room were dark enough."
He chuckled in spite of himself.  This girl seemed to make a habit of insulting people.
She scribbled something down.  "Your hair is flaxen, your eyes are blue…how tall are you?"
"Six feet, three inches."
"A large fellow."
"I come from good Oxfordshire stock."
She glanced up from the sheet.  "I've no wish to discuss your relatives.  No matter what manner of farmyard species they came from."
Marshall smothered a laugh.  This girl was a complete surprise to him.  Proper ladies of his acquaintance rarely disagreed with him, let alone offended him.  She had a nerve—no, bloody cheek—to treat him this way.  He looked around the room.  There were paintings hanging on the wall, each with curious images—an idyllic countryside with a darkened wood to one side, a woman cradling a locked box, two people at a ball wearing masks.  All of them seemed to be painted by the same hand.
"Will you be the one I shall be posing for?"
"Not exclusively.  I lead a class on art, and I will need a model for our next lesson.  Seeing as you're the only applicant who has presented himself, I expect you may have to do."
He pursed his lips.  "Please don't flatter me.  It goes to my head."
She smirked, and it lent her face a wicked charm.  Her skin was lovely…fair and luminous, offset by her striking red hair.  Her eyes were like cut emeralds, sparkling with a lively intelligence.  Her mouth was like a rosebud, pink and kissable, and he experienced a rogue desire to make that mouth moan instead of smirk.  This meeting had completely veered off his intended course, but he was intrigued by the prospect of the fresh adventure.  This woman warranted exploration.
"The job pays a shilling an hour.  If I engage you, I'll want you to pose for no more than two hours at a time."
It was a generous wage.  Clearly, this woman had no idea that anyone off the street would pose for a twentieth that price.
"When shall I start?"
"I said if I engage you.  You haven't been given the position yet."
He couldn't help but smile.  He was beginning to understand how her mind worked.  There was another volley of mortar fire coming, and he had to let her launch her attack.  She wasn't about to give an inch without taking a foot.
"What must I do to be hired?"
"I'll need a proper look at you.  Stand up."
He pursed his lips at her commanding manner.  She could do with a lesson in civility.
"Over there, in the light."  She strolled up to him and took a closer look.  She walked around him, examining him from all angles.  The top of her chignon came to just below his shoulder.
"Well, Admiral?" he quipped.  "Do I pass muster?"
"I haven't even begun my inspection yet.  Take off your clothes."
The sardonic grin was torn from his face.  "I beg your pardon?"
She looked him squarely in the face.  "Take off your clothes so that I can get a better look at you.  You can't expect me to hire you on the basis of a smile."
"You want me to model nude?"
"Why should you appear so surprised?  My advertisement called for a male model to pose a la française.  Did you think that meant I would serve you up with croutons?"
Marshall shook his head in amazement.  "Lady Athena, aren't you afraid of what this compromising situation will do to your reputation?  Or that of the school?"
She walked over to the window and untethered the curtain next to the window.  The fabric swished over the window, muting the light in the room.  "There is no one else watching."
His rational judgment began to dissolve in the rising tide of his fascination.  What an audacious woman this was.  And yet, as he began to tug at the knot of his cravat, her eyes drifted to the floor.
His studied her intently as he pulled off his coat.  A muscle in her throat tensed, and color suffused her face.
He pulled the linen shirt over his head and dropped it on the chair with the rest of his clothes.  Naked to the waist, he waited for her to look up at him, but her gaze was riveted to the floor.  His hands went to unbutton his trousers when a soft voice stopped him.
"That'll do for now," she said.  Finally, she looked up at him.
Marshall watched as her eyes traveled nervously across his broad chest.  She was too uneasy to assess him properly, and he wondered briefly if this exercise was just a childish display of power.  But she was visibly shaken by what she saw, and despite her bravado, he wondered if she had ever before beheld a man in a state of undress.
He watched in growing amusement as she timidly inspected him from different angles.  Her rushed, unsteady breathing betrayed her nervousness.  Though her crossed arms attempted to communicate a distant reserve, her whole body was as tight as a manrope knot.  It was as clear as daylight.  She wasn't necessarily an innocent–she was attracted to him.
"You may have the job," she said finally from behind him.
"Thank you."
"On one condition."
He turned around to face her.  "Yes?"
"You must tell me how you acquired those scars."
"Perhaps."
She blinked up at him.
"If you ask me nicely."
The haughty expression returned, and her full lips thinned.  "You may get dressed now.  I shall open the drapes."
As she walked past him, he reached out and grabbed her forearm.  Her body jerked back and collided with his.  "Just a moment," he said, snaking his arm around her waist.  She looked up at him in equal parts panic and fascination.  She tried to push away, but everywhere her hands touched his bare flesh.  In the hollow of her throat, her heartbeat fluttered like a trapped bird.
He lowered his head to within inches of hers.  "I have a condition or two of my own."

Want to read the rest? Pick up Wickedly Ever After