Meet the Highland Knaves, an infamous clan of outcast Scots who live for justice, lust for freedom, and long for lovers bold enough to tame them…
A DIAMOND IN THE ROUGH
Torn from a pampered life of luxury and thrust into the midst of a Scottish revolution, Serena Marsh is shocked to meet the brutish man who has been assigned to protect her from the rebels trying to kill her—Malcolm Slayter, the most rugged, most dangerous, and most undeniably attractive man she's ever encountered…
THE KNAVE OF HEARTS
Malcolm has no loyalties, no country, and no sense of propriety. Hired by her father, Malcolm agrees to protect the lovely lass for a fee. But when Serena challenges Malcolm's authority—and engages him in a risky flirtation—all bets are off. When the battle heats up, it's anyone's guess as to who's seducing whom…and who'll surrender first.

Raves for Secrets to Seducing a Scot
"TOP PICK!  4 1/2 Stars!  Marcos brings her latest Highland Knaves book to life in a way that sends shivers of anticipation through readers. The depth of emotions, realistic characters, history and sensuality make her novels keepers."  NOMINEE, Best Scotland-set Historical Romance of the Year
—Romantic Times Book Reviews
"4 1/2 Stars!  SECRETS TO SEDUCING A SCOT has rocked my world!  A wonderful breath of fresh air in the highly saturated world of sexy Highlander historical romance.  Michelle Marcos most definitely knows her craft, her talent ultimately shining through her characters' inner mettle, charisma, and heartfelt journeys.  A winning read from start to finish!"
—Romance Junkies

"Michelle Marcos expertly weaves history and romance in this exhilarating tale.  The action begins at the first page and flows effortlessly throughout the novel. Marcos weaves a Regency era romantic tale with witty banter, romance, action, and drama into one tightly bound package. For fans of the author, this book is not to be missed. For new fans such as myself, you will enjoy it. I recommend giving Michelle Marcos and SECRETS TO SEDUCING A SCOT a try!"
—Romance Reviews Today
"Michelle Marcos is famous for her interesting and intriguing heroes and heroines and she definitely does not disappoint in this new release! The interplay between Malcolm and Serena is rapier sharp and fascinating. The story line is strong, filled with interesting secondary characters and unanticipated happenings. This is a treat Scottish romance lovers will not want to miss!"
—Fresh Fiction
"Plenty of snappy banter, steamy sex, and a wealth of historical detail. . .make this a nice bridge between Regency and Highland historicals."
—Publishers Weekly
"4 1/4 Stars!  SECRETS TO SEDUCING A SCOT is an enthralling and adventurous Scottish romance. The characters are entertaining and the dialogue between Serena and Malcolm is razor sharp…the series promises to be a treat for fans of romantic tales filled with Highlanders and lots of action."
—Night Owl Romance
"5 Stars!  Entertaining Highland Regency romance starring a strong support cast and a delightful pairing of seeming opposites who readers will root for."
—Harriet Klausner, Amazon.com #1 Reviewer
"This is Michelle Marcos's gift—to pull every element in and keep you on the edge of your chair."
—The Reading Reviewer
"4 1/2 Stars!  Michelle Marcos is a  master at the turn of a phrase.  Secrets to Seducing a Scot is a delight from beginning to end."
—SingleTitles.com
"4 1/2 Stars!  A great Scottish read that will appeal to all Scottish historical romance readers who enjoy sensual tension and a delightful love story."
—My Book Addiction Reviews

"5 Stars!  Prepare yourself for a heartwarming ending and bliss galore."
—Fallen Angel Reviews

"Seduced me from the very first page! Marcos is a masterful storyteller who brings the Regency period to vibrant life. Passionate and pleasurable!"
—TERESA MEDEIROS, New York Times bestselling author
"When I want a great historical romance, I'll reach for anything by Michelle Marcos!"
—LISA KLEYPAS, New York Times bestselling author

Awards
2012 Booksellers Best Award
Finalist, Best Short Historical
2012 Romantic Times Reviewer's Choice Best Book Award
Finalist, Best Scottish-Set Historical Romance
Trailer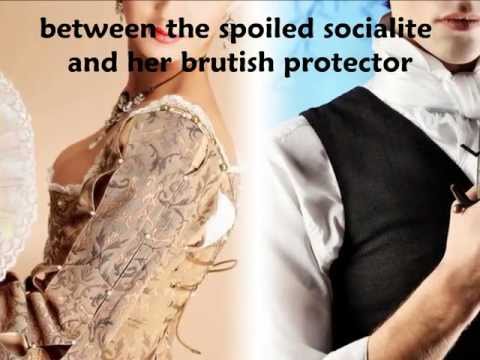 Excerpt
My dear Archer—
I am certain, with ever-growing conviction, that I'm about to go quite mad.
Scotland is a beautiful country, but I would enjoy it infinitely more gazing upon a framed canvas of it. It rains ten times a day here. Taking a walk through a Highland meadow should be an uplifting experience, until of course one stumbles upon the hidden danger of steaming cowpats. Then I'm afraid it quite ruins the mood.
The food is deplorable. The common people hold in high culinary esteem cuts of meat that are only suited for being applied to black eyes. Their traditional dish, called haggis, is a giant sausage into which they stuff all the parts of the sheep you and I would feed to our dogs. And I shan't disgust you by revealing the principal ingredient of something called "black pudding"—suffice to say that it is something only a leech could love.
How fortunate you are to be in London! How I miss the sounds of the market bells clanging, the clatter of carriage wheels on cobblestones centuries old, the noise of hundreds of thousands of people crowded inside a few square miles, and the infinite and varied entertainments. There are more diversions in London in a single week than there are in the whole of Scotland in a quarter of a year.
And what wouldn't I trade to be able to gaze upon the clothes of London once more? In Scotland, what is in vogue is actually quite vague. Fashions are at least ten years behind. . .and only for those people who care enough to mind them.
I apologize once more for the circumstances that led to the temporary suspension of the "Rage Page". I am not unmindful of your predicament or your financial losses. I, too, yearn to return to the parties and social gatherings that were my bread and your butter. I hope to allay your concerns by informing you that a change is imminent. Something is about to happen that may return Father and me to London before expected. I shan't provide you with any details just now. But rest assured that circumstances may improve forthwith.
I look forward with great anticipation to sharing a dance with you before the Season is over.
Yours truly,
Serena
Serena signed her name with her characteristic flourish. It was so gratifying to have someone in whom to confide. Her father was too immersed in the country's problems to be mindful of hers. At least Archer would be sympathetic.
As she folded the stiff lettersheet and addressed it, the maid came to her sitting room. Serena groaned. Although the girl was assigned to her as a lady's companion, the chambermaid was woefully inadequate for that station. There seemed to be no abundance of well-bred ladies in the Highlands of Scotland fit to serve this purpose, and even less concern among its people to observe the dictates of Polite Society in that regard.
To add to Serena's irritation, the girl's brogue was so thick that Serena could understand only every third word the mousy young thing said. And just calling her seemed an insurmountable task—her name, Caointiorn, was impossible for Serena to pronounce.
True to form, Caointiorn said something that sounded like words a drunkard would say. Backward.
"Pardon?" Serena said.
Caointiorn repeated herself, and this time, Serena could just make it out—her presence was requested downstairs, where the ambassador wanted a word.
"Thank you, Quint— Quinch—" Serena sighed. "Thank you, Quinny. Please tell him I'll be down directly. Oh, and Quinny. . .please ask the groomsman to saddle my horse. I feel like a brisk ride."
"Aye, miss," she said as she shut the door behind her.
Serena grinned as she sealed the lettersheet with a pool of red wax. She placed a hopeful kiss upon the letter before flouncing downstairs.
As she passed through the house, she silently wished goodbye to the smell of baking oatcakes wafting from the kitchen, the bleating of sheep whispering from outside the window, and the wretched quiet that pervaded the whole of her existence. She would never again take the intrusive smells, sounds, and sights of London for granted. The sooner she got to London, the better. Maybe her father was about to give her the news she'd been waiting for.
She smoothed out her lavender silk dress and breezed through the parlor door. "Good morning, Father."
"Good morning, Serena," her father responded.
He was wearing what she called his "official costume," a black coat and gold brocade vest that made him look distinctively statesmanlike. "I'm surprised to see you here today. I thought you were going fishing with Lord Askey on Loch Ness."
"I'm afraid there will be no such pleasures for the time being. Serena, there is someone I would like you to meet."
She saw no one else in the room. She looked at her father quizzically. "Who?"
"Me."
The deep voice came from behind her, startling her. She spun around to look at him, and her mouth fell open.
He was a man of unusual height, standing a full foot over her own five-and-a-half foot frame. Like her father, he was dressed in a black coat and trousers, but the inferior cut and cloth of his coat gave him away immediately as a Scotsman. Coal-black hair undulated around his head, echoed in the wide eyebrows that feathered back toward his temples. A dark shadow spread across his chin and cheeks, bluing with the threat of tomorrow's beard. She craned her neck to look into his green eyes, which looked down upon her from underneath thick black lashes.
Her father came and stood between them. "Mr. Slayter, may I present my daughter, Serena Marsh. Serena, this is Malcolm Slayter. Your protector."
She halted in mid-curtsy, righting herself awkwardly. "My what?"
His forehead crinkled in bemusement as he straightened from his bow. "Mind ye don't fall over."
A crease formed between Serena's eyebrows as she eyed the man suspiciously. "Father?"
Earlington lowered his voice. "I've retained the services of Mr. Slayter to safeguard your well-being for the duration of our stay in Scotland, which will take longer than I had first supposed."
Serena began to reel from the words she heard. Longer. Duration. Stay. The permanence of it made her head spin.
"But Father, I— " Serena sat down upon the settee. There was so much she wanted to say, but couldn't. "This was meant to be a short trip. As it is, we've been here almost four weeks. I was quite looking forward to my life—that is, our life—back in London."
"I'm afraid that's impossible, poppet," he said, taking the place beside her. "There are graver issues at stake than I had at first surmised. And to drive that point home, the factions have resorted to more threatening tactics. Mr. Slayter, please show her the letter."
Malcolm held the letter out to Serena. She took it from his gloved hand and gave it a cursory glance.
"But clearly these people wish to convey their hostile intentions. Let us return to England. You can still serve our interests from home."
Malcolm squinted at her. "Does this letter no' frighten ye?"
Serena seemed to regard him for the first time. "Not in the least, Mr.—er—"
"Slayter," he provided.
"Mr. Slayter. It does, however, make me wonder why my father would wish to remain here, even under the threat of such antagonism."
Earlington put a pale hand upon Serena's. "I have my duty."
"Your duty will not get done if you are dead," she said, bolting off the settee.
"With all due respect, miss," interrupted Malcolm. "The letter is not threatening him. It is threatening ye."
Serena flashed him a haughty look. "I appreciate your concern, Mr.—er—"
His lips pursed. "Slayter."
"Slayter, yes," she repeated in annoyance. "But you clearly do not understand my father's condition. He suffers from a weak heart. If any mischief befalls me, his heart will not be able to take the strain of it."
"Then perhaps ye ought to take his advice and return to England, where he knows ye'll be safe."
Serena grew irritated at his familiarity. "As I have explained to my father, it is out of the question. I cannot in good conscience leave him alone."
Earlington rose and stood beside the tall man. "Which is why Mr. Slayter is here. He will serve as your protector. He is skilled in battle, criminal detection, security, and high-risk fugitive pursuit, and he can properly defend you against anyone meaning to do you harm."
Serena's gaze dusted down the length of her presumed protector. His hardened expression proclaimed he had been in quite a few skirmishes already—and did not always emerge unscathed. His brow, cheek, and chin had tiny scars that contrasted whitely with his tanned complexion. The size and breadth of his imposing body made him look quite formidable, and she could only imagine the lethal skills he possessed. Certainly the type of figure that Serena would cross the road to avoid.
Her father continued. "He will be your constant companion, and will follow you wherever you go. Lord Askey assures me that Mr. Slayter is a man of honor and integrity, and can be trusted to accompany an unmarried lady. I don't wish to risk injury to your reputation, but given the level of the threat, it's imperative that he remain near you at all times."
The tall man turned to her father. "I'll speak to each of the servants of the kitchens, household, and stables to charge them with my new security measures. The doors to the house will be kept locked all along the day, and I'm to be informed immediately of any visitors. No servant will engage tradesmen without getting an aye from me first. If anyone from the outside is needed on the estate, I'm to know beforehand. I'll also make certain that no one accepts food or articles from people they don't know well, especially things meant for the family. Lord Askey tells me that the servants have been with the family for years, and they've shown themselves loyal, to a man. Dinna worry, Commissioner Marsh. In my care, yer daughter will be safe as mother's milk."
Serena swiped both hands down her face. "Father, this really isn't necessary. You mustn't take such petty threats to heart." She turned to the black-haired man. "I'm sorry that you were bothered—"
"Mr. Slayter."
Fire flashed in her eyes. "I was aware of that!"
A smirk touched his lips. "I believe in preparing for the worst."
Her hands pinned to her hips. "As I was about to say, there will be no need of your services. To his credit, my father is being overly protective. But I can't allow him to be fooled by these. . .juvenile pranks. My father will see you are adequately remunerated for your trouble. You may leave us now, with our thanks for your offered assistance."
He crossed his arms at his chest. "I'm no' going anywhere, Miss Marsh."
Her neck stiffened. "I beg your pardon?"
"Yer father is the one who's engaged me, and I will answer to no one but him. And the fact that ye make so little of the letter in yer hand leads me to think that ye're either very brave or very daft. Personally, I'm hoping it's the former. But yer casual attitude toward yer own safety—and yer father's duty—lead me to question my assessment."
Her eyes became round as saucers. "How dare you speak to me in so insulting a fashion! Father, discharge this man at once."
Ever the agent of appeasement, Earlington stepped between them. "Mr. Slayter, despite her delicate appearance, my daughter is a very strong woman. She has never been one to back down from a challenge, even as a little girl. I'm certain she realizes fully what is at stake. Nevertheless, I cannot take any chances with her safety." Earlington took Serena's hands in his. "Serena, my dear, I need you to please me in this matter. I know that having Mr. Slayter as a constant presence may be a slight inconvenience. But at least with a protector you will not be a prisoner of your rooms. As long as Mr. Slayter is with you, you may be at liberty to ride, take walks, and travel into the village. And if your desire is that my heart should be at peace, then please accept Mr. Slayter as your protector."
Serena looked into her father's concerned face, and the rigid reluctance in her posture softened. She sighed deeply.
But one glance at Mr. Slayter, whose expression was just a shade too triumphant, and she stiffened once more.
"Mr. Slayter, I hope that you have a thoroughly unpleasant stay." She turned on her heel and stormed out of the room.
Want to read more? Order Secrets to Seducing a Scot